What is an Eyebrow Tattoo?
Brows are what frame your face entirely. We spend endless amounts of money on brow gels, pencils and pomades to get the perfect brow to frame our face. On top of that, we spend hours in front of the mirror, making sure they are just right.
Imagine waking up and being ready to go. Waking up and not having to make up.
Eyebrow tattoos are the ULTIMATE game-changer. As professional artists, we can assess the shape of your face to create and map out the style of permanent brows that will essentially frame your face perfectly. This process will result in added definition and a more youthful appearance. 
With an eyebrow tattoo and the advancement of techniques, you have the choice of natural and fluffy or defined and bold. Either way, you will leave with the most beautiful brow. Styles include ombre brows, combination brows and nano brows. If you prefer more natural results, we also offer microblading. 
Brows & Co. uses only the best quality pigments that heal true to color. All materials used during each and every appointment (including pre-sterilized blades) are 100% disposable. To ensure best results, make sure your health is in good condition. Get enough rest, & eat well prior to procedure. ​
Book your consultation or visit the most sought-after permanent makeup clinic in Hanover, MD today to find out more.
Read on further to check out what eyebrow tattoo techniques we offer!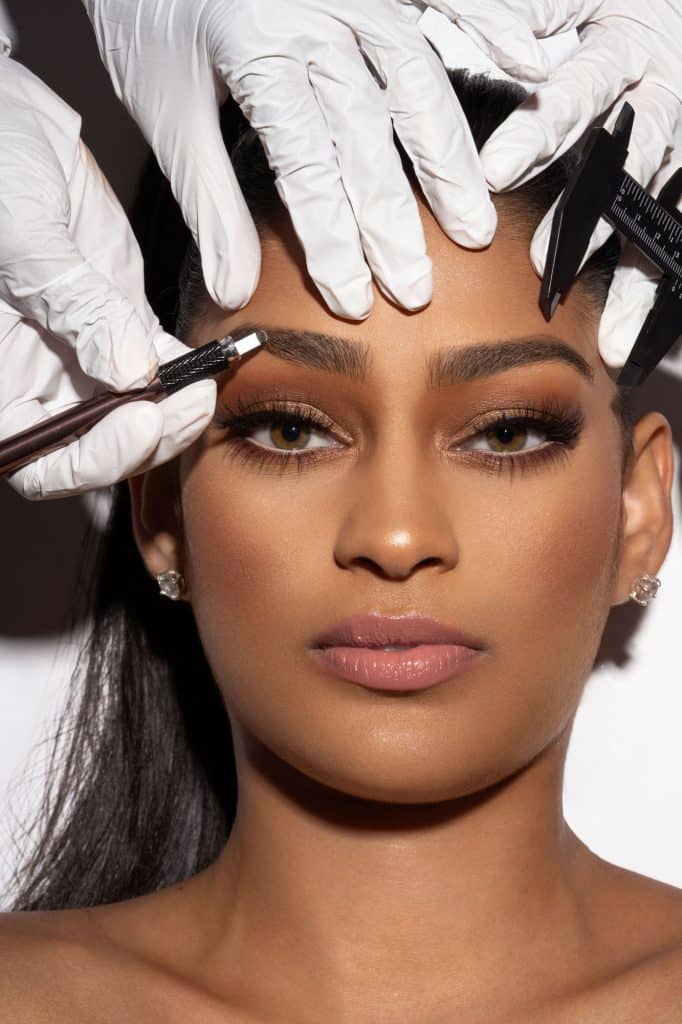 What are the different types of eyebrow tattoos we offer?
Ombre powder brows are an advanced technique of permanent brows, also known as an eyebrow tattoo.
They create a soft, shaded brow pencil look while adding depth and definition to your brows.

Using a digital machine, we use a dotting technique called pixelization, which creates a 3D effect.

Ombre powder brows are slightly less invasive than microblading and suitable for oily skin. If you wear makeup daily, these are the perfect brow tattoo for you.
With ombre powder brows, your eyebrows will look defined, fuller and more dramatic.

Ombre powder brows are an incredibly popular permanent makeup treatment and one we love here at Brows & Co.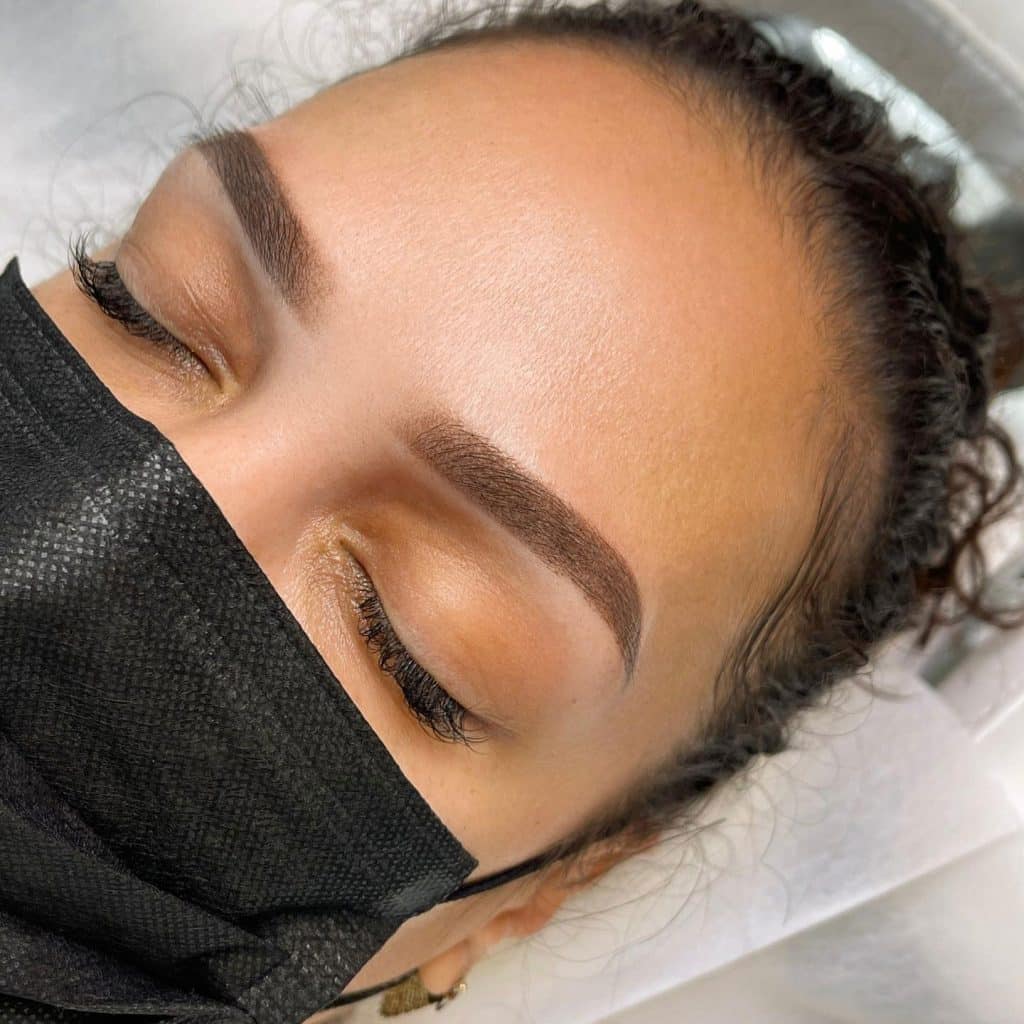 Nano brows are a subtle, natural and delicate style of an eyebrow tattoo. They are performed using a digital machine and create the look of extra volume while filling in sparse patches and modifying the shape of the arches into dream brows. 
With nano brows, we draw individual strokes that imitate the natural brow hairs. 
Suitable for an oily skin type, unlike microblading. Nano brows are ideal for those who desire a more natural appearance and not used to wearing makeup on a regular basis.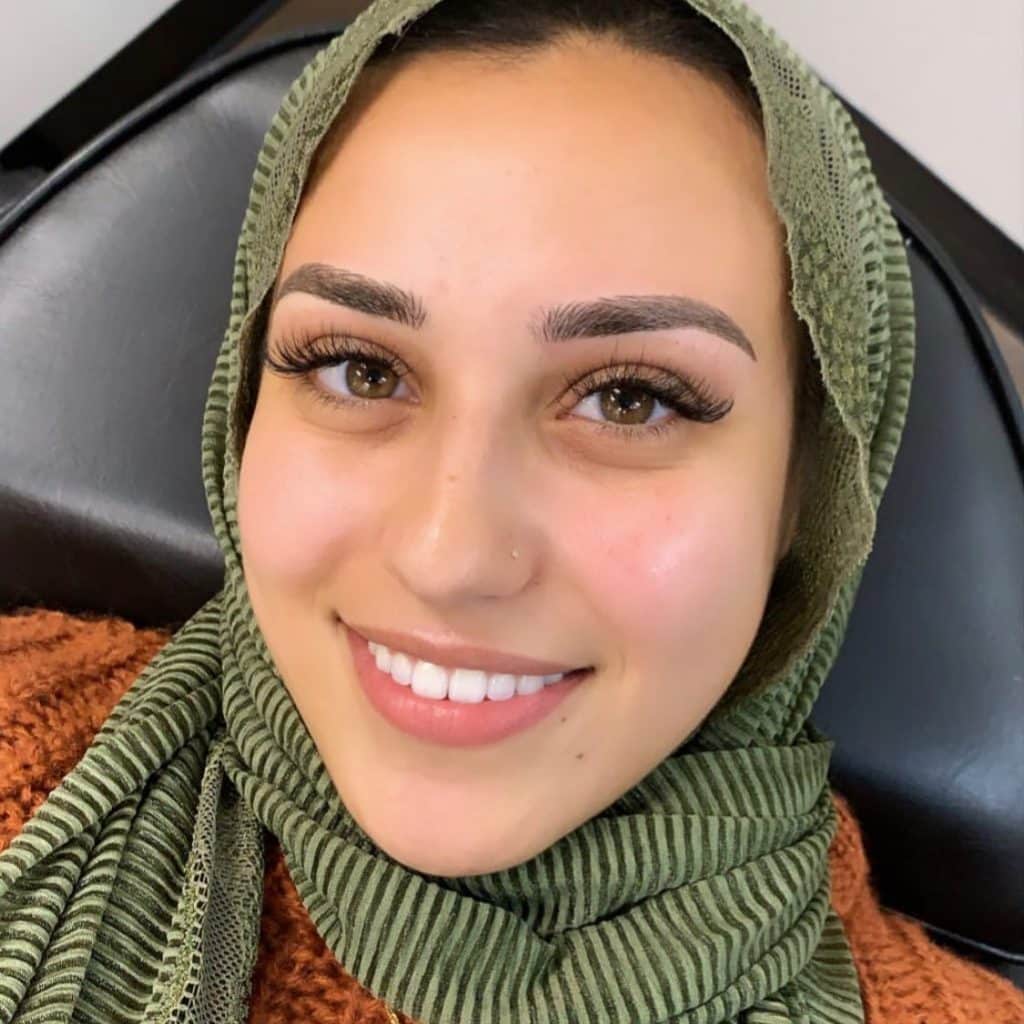 Combo brows (also known as hybrid brows), are a combination of microblading and microshading. 
They are created by using both a digital machine and manual tools to create a soft pixelated look. 
Combo brows are incredibly natural with a hint of a powdery effect. They are also a great solution for covering up an old eyebrow tattoo. 
They are suitable to all skin types.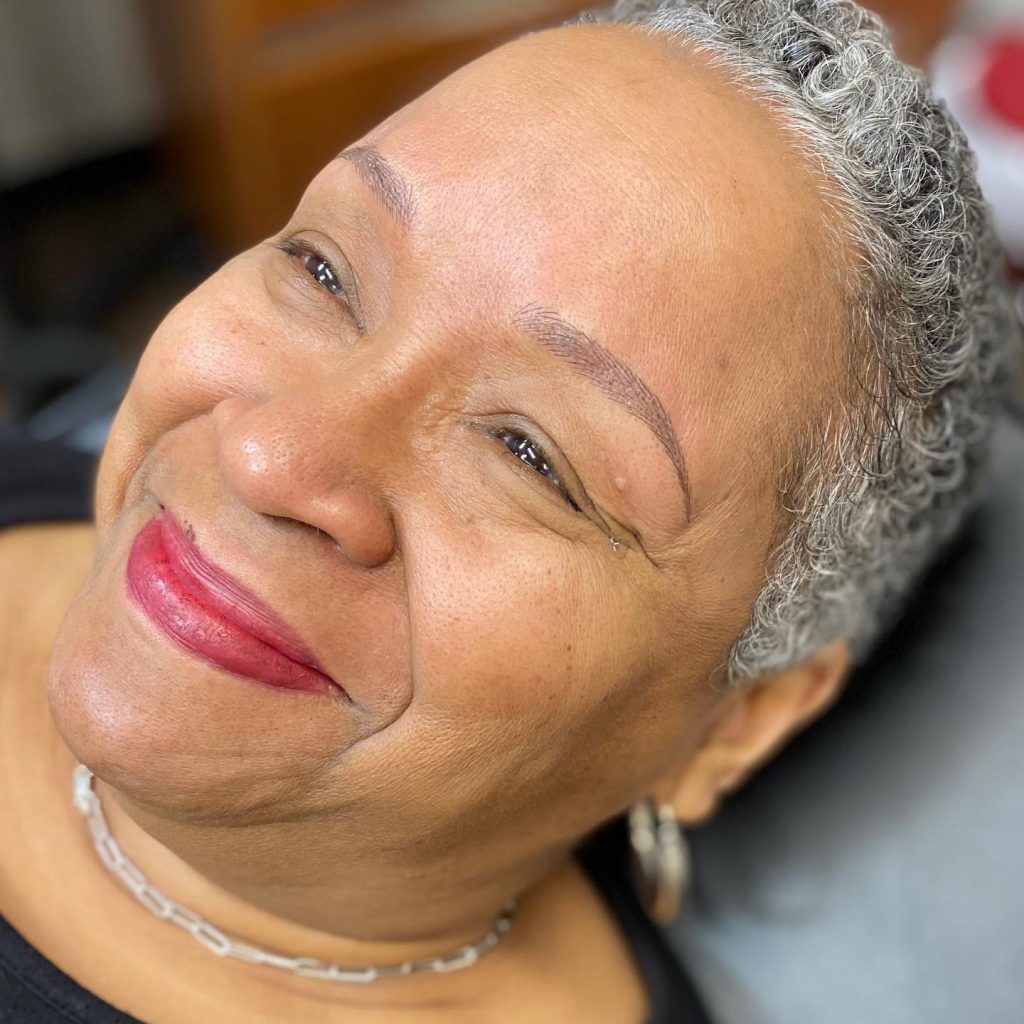 Frequently Asked Questions
Is this the same as an eyebrow tattoo?
Absolutely not. The end result in the Microblading process is very natural because of the techniques involved as it only penetrates the outermost layer of the skin. The strokes thus result in a hair like appearance. Hair strokes are created one by one, unlike the traditional eyebrow tattoos where the entire eyebrow is filled in 'block style'.
Do I have to shave my eyebrows off?
Not at all. We map out the shape based on facial structure, current brows, and symmetry of the client's face. Any unwanted hairs that are not desired in the new brow look will be removed. Please do not shave off eyebrows, that is never encouraged.
What is the healing process?
Your new brows will go through quite a bit of changes throughout the healing process. Do not panic! At first they will be very dark, within the first 2 weeks or so they will lighten up about 40%. In the first 10 days, you will notice mild scabbing and flaking… this is normal and expected. Scabs will naturally fall off and it is crucial you do not pick at the scabs. During week 3, the skin is going through its regeneration phase as the ink is settling and it may even appear that the tattoo has vanished.
No worries! In week 4, is it very important that you schedule any necessary touch ups that the scabs may have taken the ink from while healing.
Who is not an ideal client for Permanent Brows?
Clients who are "NOT" candidates
Women who are pregnant or breastfeeding
Clients who are keloid prone
Clients who are currently using Accutane or Retin A
Clients who are currently receiving chemotherapy
Clients that are taking blood thinners
Clients that are Diabetics